Do you want to know where to start affiliate marketing? Then, this post is for you!
Who doesn't make to make more money by blogging! You need to put in a lot of effort to make a blog successful. Blogging is quite popular these days. Many active internet users out there want to make money by blogging.
To speak the truth, it is not easy to earn by blogging. In order to get a good income from the blog, you will have to get everything right. By blogging, you can either earn by affiliate marketing or selling your products. Since not all bloggers will have products that they can sell using their blog, the best option for them is affiliate marketing.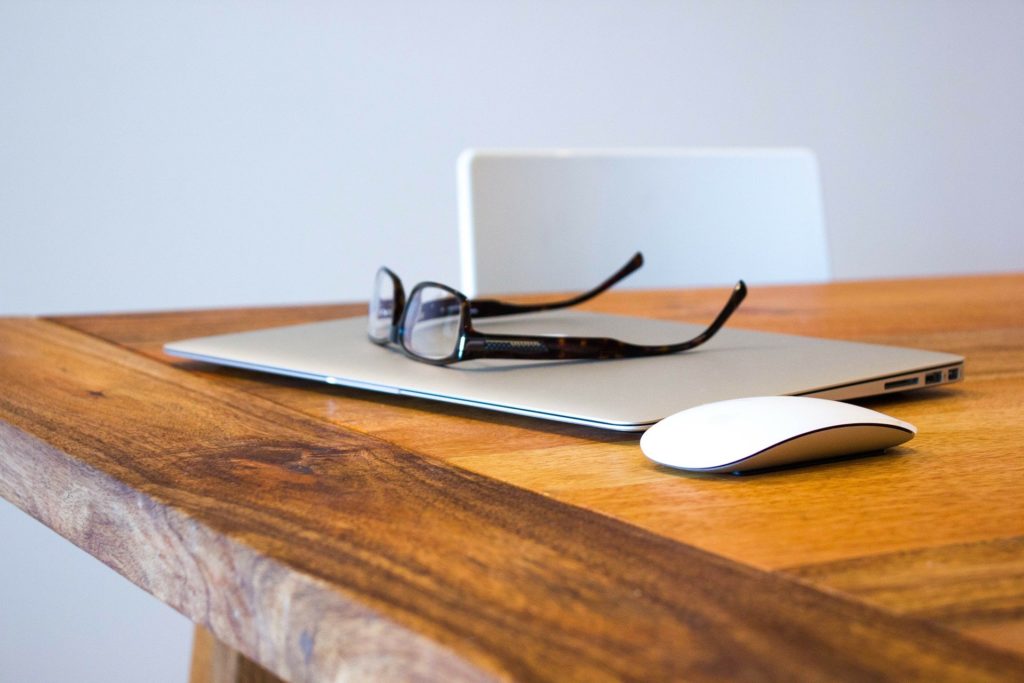 What is Affiliate Marketing?
Before knowing about where to start affiliate marketing, it is essential to know the concept. Affiliate marketing is mainly about promotion products of other people. For this, you will require an affiliate network. When people, inspired by your marketing, buy any product, you get a commission. So, promote products that you prefer and earn some bucks as an affiliate marketer.
One of the biggest concepts that goes behind affiliate marketing is revenue sharing. This is where you are going to receive a piece of profit earned by the company with the sale of your promoted product.
With affiliate marketing, personal bloggers are getting the chance to make money online. Many businesses are keen to promote their products through affiliate marketing.
However, the question that bothers many is, where to start.
You will come across several affiliate platforms over the internet. Hence, choosing the best might not be an easy task. But don't worry, in this article we have listed the 10 best affiliate websites that you can use to make a fast buck.
Where To Start Affiliate Marketing
#1 ShareASale Affiliates
The first answer to where to start affiliate marketing is ShareASale Affiliates. This affiliate platform has been making it big in the industry for almost two decades. It features an abundant marketplace filled with merchants gratifying to everything you require. Thus, you are surely going to find a relevant product that you can promote.
Pros
It offers standard, as well as digital payment options. The minimum balance to withdraw money is $50.
There are more than 4000 merchants on the website. Thus, you have access to a large library of products.
Cons
It isn't as straightforward as a few of its contemporaries. Thus, it might a little more time to set up in comparison to the other websites. This only requires a tad technical know-how and isn't a major problem.
#2 Shopify Affiliate Program
The next answer to where to start affiliate marketing is Shopify Affiliate Program. The name signifies how reliable it can be. Shopify is has been in the business for a long time and is a reputed affiliate platform. It is used by online retailers, as well as bloggers. Being a blogger, you might already be familiar with it. It offers a great payout in comparison to its competitors.
Pros
You will get to earn a lot for each referral. In the first two months of the subscription fee of the referral, you will earn a bounty of 200%. This pays you $598 on the standard plan. On the enterprise plan, you earn a 100% bounty that pays $2000.
It is a good platform to refer to people. There is only a handful of eCommerce platform that is as good as Shopify.
Cons
Albeit, the payout is great, your audience has to sell things over the internet in order for Shopify to be relevant.
#3 eBay Partners (Where To Start Affiliate Marketing)
One of the most reliable affiliate marketing platforms available to bloggers. It is a user-based colossal marketplace that sells and advertises products on its platform. You just have to find out the listing that will help in promoting and then promote them with the help of Ebay's Partner Network tools. One of the best features of the platform is the diverse range of products it offers. You will get to earn a percentage of the amount earned by eBay from the sale. This means the money is split 3 ways, the affiliate, you, and eBay.
Pros
Since it is user-based, you will find someone or the other selling a product on this platform. Nothing comes close to this diversity.
It offers the most straightforward affiliate selling method. You do not have to follow any complicated rules. All you have to do is share the link for the listing and you will earn when someone uses it to buy the product.
For the first three months, you get to earn a double commission.
Cons
In case an auction takes 10 days to be over, you are not going to earn a penny, even if you sent the winner.
#4 Amazon Associates (Where To Start Affiliate Marketing)
Who doesn't know about Amazon! Being the largest online marketing place, it is a site that something for everyone. Thus, it can be an excellent choice for affiliate marketing. Every niche has a space on Amazon.
Pros
You get about 10% on the qualifying product sales coming from your shared link.
Any purchases made by referred traffic, even when it is not the item you have linked, will count towards affiliate revenue.
A large collection of products. Basically, it is a one-stop-shop where you get everything you can ask for.
Cons
The affiliate cookies are going to last only for 24 hours. In case they come back to purchase after that, you do not get any revenue.
You will only be paid by check, Amazon gift card, or bank transfers. It doesn't offer digital payments.
#5 ClickBank (Where To Start Affiliate Marketing)
This affiliate platform is almost like ShareASale. It has got a diverse marketplace. Since there is an extensive number of merchants, you will be able to choose from a diverse option. Thus, you can choose what you would like to promote on the basis of what your audience would prefer and take interest in.
Pros
You will definitely find something that you would like to promote. The database they have makes it easier for you to navigate and choose your product. Thus, promotion becomes more convenient.
Cons
It doesn't have a digital payment method. The platform only offers direct, check, Payoneer, or Wire transfers.
The maximum amount you can earn from your referral is $150, irrelevant what the item is. This might feel limiting at times.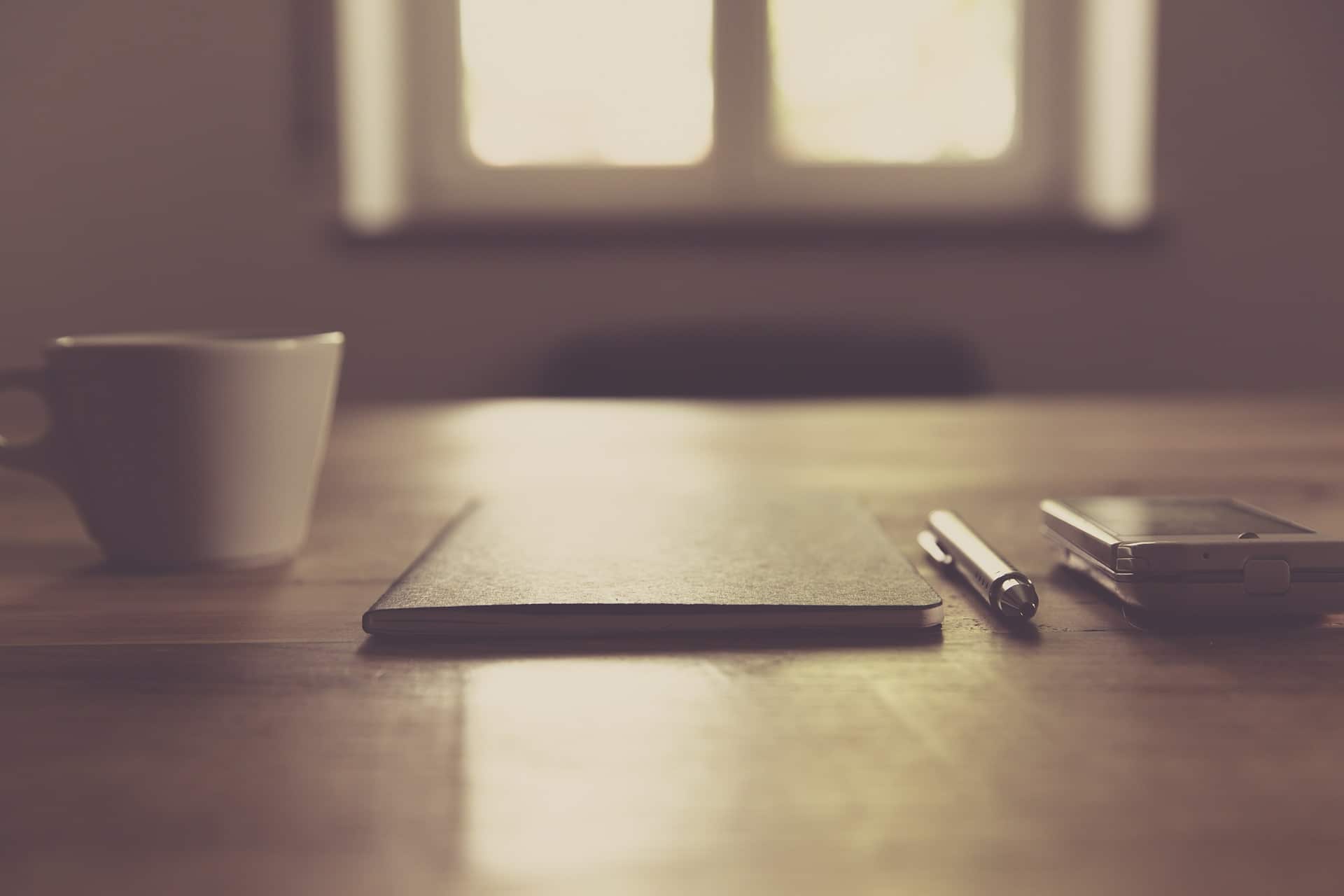 #6 Leadpages Partner Program (Where To Start Affiliate Marketing)
Leadpages is a robust online marketing tool. It gives an individual, the ability to develop a successful landing page, irrespective of their expertise. This website can be used well for affiliate marketing. It offers products that are unrivaled in its space. Thus, if you have a digital audience, they are going to want this. No matter, you are professional or new in this arena, you are going to love working on Leadpages.
Pros
It has the right set of audience. Hence, it is going to sell itself. The platform itself does an excellent job with the products they have. Hence, you will only have to show the various websites that there is a tool, for getting sales.
The platform offers great payouts. It will offer you a 30% commission on the spending of the referral. There is no cutoff.
Cons
It sells well but only to customers who are trying to accomplish something with the website.
#7 Rakuten Marketing Affiliates (Where To Start Affiliate Marketing)
This is a popular online store where you will get everything, starting from pet supplies to electronics. There are several options to promote. Thus, the promotion procedure is efficient enough on the platform. Since it is an award-winning store, you don't have to doubt its reliability.
Pros
It is a service that you can trust. Rakuten has a partnership with the NBA. Thus, you can promote the items they have without worrying much.
Cons
You can only apply for an individual brand that you would like to promote. Sure, it might make you more mindful of the items you will promote but can also take up a lot of time.
#8 CJ Affiliate
CJ Affiliate is quite popular and many affiliate marketing professionals will refer you to it. This is one of the largest affiliate marketing platforms you will come across on the internet. CJ Affiliate knows what it is talking about. They have been in this field since 1998. Thus, they have the expertise and shine through in what they are doing. It has a product in every niche. Thus, it might be difficult to find any fault with them.
Pros
There is hardly any platform that can rival its size.
Being in the business for 19 years, it has proved to be a business that you can rely on.
Cons
It has a time-consuming application process. However, taking into account the high-standards, this is expected.
#9 MaxBounty Affiliate Network
This is a new and upcoming affiliate site that has worked with some popular brands like T-Mobile, Norton, and McAfee. They do things that affiliate platforms do not. However, it is still working out pretty well for them.
Pros
It offers a $1000 bonus to you if you bag a minimum of $1000 every month for the first 3 months.
Unlike most of affiliate programs, this will pay you weekly.
It provides the affiliate marketers with digital payment options.
Excellent rewards for the best affiliate earners. This is much more fun than a regular program.
Cons
They are not as established as the other platforms that are available.
#10 ConvertKit Affiliate Program
It's the top email marketing platform. ConvertKit has ideology is based on unique suitable to every user and is customizable. Hence, you can understand why this platform is recommended.
Pros
In case your audience uses email marketing, you are going to love ConvertKit as it caters to every need you can think of.
If your affiliate account is active, there won't be any cutoff.
Cons
Only a few use of email marketing. Thus, some of your audience might not be using it.
Each commission takes about thirty days to be confirmed.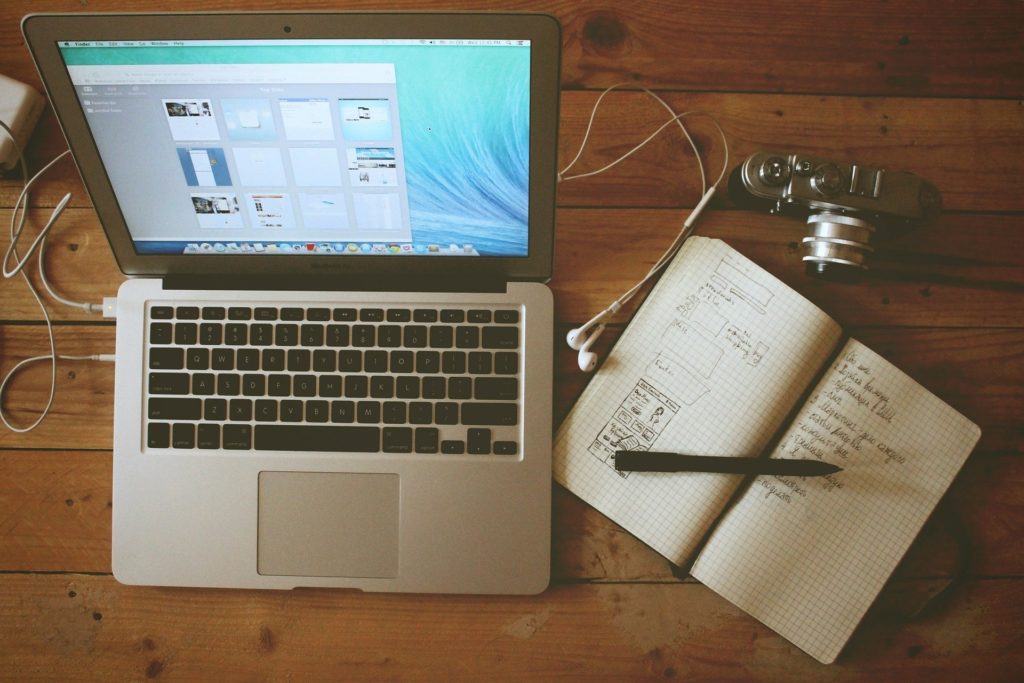 Conclusion
Now, you know where to start affiliate marketing. Being a blogger can be exhilarating but not earning off might set you off. Thus, affiliate marketing can be an incredible option for you to earn through your blogs. All the above-mentioned platforms are open for you to venture into this field.
Builder all is an all-in-one packed of many digital marketing tools and web services tools which helps you to create grow and run your online business
Before we move on into the review section let me ask you a question.
Would you like to use services from many different companies and pay them differently?
Or you will like to pay at only one place and use all the service which you used to use from different service providers.
I know your answer and you would be amazed to know that Builderall is the one that provides many services under one roof.
What is Builderall
Builderall is a marketing tools system actually it's a whole system combined with a lot of different marketing tools that we all need when we're doing online marketing.
All the tools like autoresponder, landing pages building with opt-in pages, website blocks all of these things that we need and that we are using on daily basis.
You have everything in this tool and it's so great because it's created by marketers and by people who understand the tools that marketers need and demand.
Good thing about Builderall is that they understand the design which is very important part of online marketing.
I have lot of friends who create their landing page by themselves and to be honest they don't always looks that good.
But here in Builderall we have a lot of templates and things that are just ready, you can literally just go and change the text and improve the picture that you want in instead of the one that is already preset and then you're ready use it.
The best thing about Builderall is you don't need any kind of technical knowledge because it's all just drag and drop.
Last year Builderall did a major designing update to their website and divided their tools under 5 major sections:
The builders

Email marketing

Design section

Traffic management

Social media engagement
Within these 5 major sections there are many tools that are going to help in your online business. It has more than 30+ tools, which means it has everything from basic to advance level.
It you are not sure whether the paid plans will be suitable for you or not you can test the paid plan for yourself by simply registering for a 14 days free trial. On this trial period you can test whether they have everything you need for your business.
Apart from that they offer a forever free plan but with some limitations. If you are just starting then you can take advantage of it and upgrade your plan later on when you grow.
Pros and Cons of Builderall
If you look closely everything in this world has flaws, nothing is perfect. What matter is how much good it has then the bad. This is what we will discuss in this section and revel everything Unbiased.
Pros
It is a total package of more than 30+ tools at one place.

Keep its design updated with the market trend.

It has both 14 days trial period and a lifetime free plan.

As per pricing it's a lot cheaper than Clickfunnels and Kartra.
Always have room for improvement, more helpful tools and amazing features

It is prefect for starters and entry level business who have a tight budget.

Also have a jaw dropping affiliate program.

Videos are available to learn everything
Cons
Too much focused on adding more tools rather than perfecting the older ones.

It has more than 30+ tools which is confusing for absolute beginners.

No live chat support in free plan.

Not master in any individual tool.

Cannot transfer site to other CMS.
Builderall: What it can do and what you can do with it
This is time you should move to a more centralized automation system which is great because you don't want to be logging into fifteen different websites daily to access all the tools.
The majority of Builderall users use this platform for creating attractive landing pages building sales pages and funnels, selling courses and various products and flawless automated email marketing. Builderall can also use for advance Chabot marketing as an alternative to Manychat.
Other features of Builderall like webinars, many design features, app builder, ecommerce, are just few brick on the wall.
So we can say that:
"
"Jack of all trades, master of none, though oftentimes better than master of one."
Viktor Vicsek
So what can you do with builder all?
Here are the following things you can do with Builderall:
Build Websites and funnels

Host your own eCommerce Stores

Design pages and Sell Learning Courses on it

Build Membership login Sites

Create Videos, eBooks, host Webinars, and More

Run Social Media Campaigns and Ads

Create Sales Funnels with Pre-Built Templates

Capture Leads and Send Email Campaigns with the Email Marketing Platform

Split Test Designs and Track Your Analytics
Best Features of Builderall
Dedicatedservers
To build a website or host a webinar or keep sales funnel videos you are going to need a hosting provider.
But if you are using Builderall then you won't have to think about it because this is what Builderall provides you.
You will get dedicated server where you can host or website and sales webinar.
The best thing about their server is that you won't have to worry about the security or backup as that all will be dealt by their team so that you can focus on your business.
Drag and drop site builder
I know how hard it is to build a website from scratch and its even harder when you have zero knowledge of codding.
But what if I tell you that the design of the website is ready and your work is to change the text and images.
Is it still hard for you? I hope not. Builderall provide drag and drop website building feature where you can just drag any element and place them wherever you desire.
Massive library of Templates
Lots of templates are available to choose and build your own funnel page or a whole website.
You will get access to templates to design your presentations and sales copy.
These templates are free to use and you can modify them as per your need, just customize the readymade templates and use them.
Email Marketing
We have wrote an article where we have discussed best 5 email autoresponder there we didn't mentioned Builderall because Builderall platform is more than email autoresponder.
The best thing about Builderall's email autoresponder is that it is limitless, there is no limit in number of emails you are sending and number of recipients you are sending to.
Why you should use Builderall for your business?
Sharing is caring
It's very important that you can share any page that you've created with other members so if you have a team and you're creating a sales funnel for one of your businesses,
then you can share that sales funnel with the whole team and everyone who wants to use the same landing page will be able to use the sales funnel you have created.
Limit less functionality
You have unlimited sales funnels and websites that you can create, you can even create animated videos with this tool
in addition to that you can also create and build applications for Android and iPhone as well I mean it absolutely blows me away when I think of the sheer amount of functionality that's in this tool.
Learning before earning
They also have their own training academy so they're doing a lot of trainings on how to build websites how to build a successful sales funnel you know what's good is that they give you also tips on what works better and what not.
You also have a tutorial video guide from the CEO himself he's one of the guys behind this company.
All tools of Builderall
There are many tools you will get inside Builderall website they are all organized under main category.
We will discuss all the tools you are going to get into the main sections.
Cheetah Drag N Drop Website Builder can build the following in just few minutes

Website

Landing page

Sales page
Email marketing is the best form of marketing where you get the most return in comparison to your investment.
Whether you will get the sales or lose it depend on the funnel you create. So to help you Builderall provides you two tools
Drag-and-drop email automation tool this is a professional autoresponder
Professional Emails - You can also create accounts through here for your emails so you don't even have to leave this platform to get your domains or email or anything else.
The more organized your email campaigns are the more sales you get from email marketing.
Builderall provides you with templates to create a perfect autoresponder.
Few actions MailingBoss provides:
Messenger Chabot- This is pretty cool you can do professional messenger Chabot
Share Locker feature for your website to go viral with your content.
Professional Website bot so that would be like if you know do you have any questions at the bottom of your website
Social Autopost App will help you post to multiple social network automatically
Browser notification app connect your audience anytime to the internet browser
Instagram autoresponder so if you are setting up something on Instagram and you said 'hey say yes to anybody who wants my free cheat sheet' and then any time that it says 'yes' it would send the link to the cheat sheet to their direct message which is extremely cool
SMS Messaging - You also got text messaging through which you can reach to your leads
Telegram - You could set up Telegram funnels through Builderall.
CRM – Here you can manage your business data and information all just in one place.
Magazine builder
Mock-up studio
3d editor
Animated VSL video builder
Transparent floating videos
Presentations Templates to make amazing Presentations and present them beautifully
Video wrapper helps you to customize your videos with images and text; usually you have to pay to people a lot of money to do that.
Video tag tool
Video funnel build or create and share your own video funnels online
SEO On-page report

helps you rank your page higher on search engines. I mean they got all sort of SEO.

Appropriate keyword usage

Excessive internal links

Page title's length

Placement of keyword in titles

Meta descriptions length

Keyword usage alt attribute

Content's length (required number of words)

Minimum and maximum number of keywords to use

Accessibility to search engines
Click map

which is also known as heap map its work basically is to register the clicks where people are going on your funnels and web sites.

Most clicked button

Scroll depth

Engagement on page
Builderall Pricing Options
Builderall is a premium business tool and it has a very reasonable pricing if we compare it with the features it provides.
It has 5 different pricing slabs and you can go for the one that fits your business.
Free plan
Apart from the 14 days trial period you can start off for free and you get basically everything you need
In free plan you will get Drag N Drop website builder, unlimited membership area, blogging app, super checkout for affiliate sales control, bump sells Upsell and Downsales.
But the downside of this plan is you will get 0 domains and 0 leads and you will get only ticketing support which means you won't get live chat support.
BuilderPlan
In this plan you will get everything you were getting in free plan in addition to that you will get funnel builder, A/B split testing and SSL certificate
Apart from that, you get 3 domains, 100 leads, and live chat support which all you were missing in the free plan.
This plan is going to cost you around 19.90 per month.
Marketer Plan
I think to get into where you want to be you're going to at least need to be at the Marketer plan because you get 5,000 subscribers plus you get some of the cool tools you were missing on the builder plan
Which are CRM, SMS, messaging, Builderall Telegram Automation Tool. On top of that you will get 5000 leads and 5 domains
Essential Plan
Essential plan has in total of 30 Builderall tools which includes website Chabot, professional messenger and WordPress integration to take your business to the next level.
You will also get 10 domains and 15, 000 leads which means you can host you domains and your clients domains too.
Premium Plan
Premium Plan pretty much gives you unlimited everything so for what you get for $70 is just amazing if you're a huge company.
You will get complete access to Builderall complete toolset of 38 tools that includes webinar builder, Facebook and YouTube streaming tool, as well as drag and drop e-learning builder.
The best thing about this plan is unlimited subscribers and 15 domains together can help you handle all your clients at one place.
Affiliate program
A very attractive affiliate program on two levels you have on your referrals as they sign up the first payment that they pay you receive a hundred percent so of the whole payments that they pay to the company the company gives to you as a reward for bringing a new customer
Every subsequent month from that point on you receive 30% commission on you know the plan that they have purchased so this is a monthly passive income that you can create for yourself.
Here is the breakdown of the Affiliate Commissions
100% personal sales commissions on the first payment

30% personal sales recurring commission

30% 2nd tier recurring commission

Bonus commissions for low, mid and high-ticket courses
Builderall alternatives
Builderall is not the only all-in-one web design and digital marketing platform, there are many alternatives to builder all.
These alternatives are not to confuse you but to give you a clear picture of all the all-in-one digital marketing software.
This will help you to decide whether to invest or to look for some other alternatives.
Clickfunnels
As the name suggest, it is a funnel focused high-converting sales funnels builder. It has a huge library of templates that you can use to create your sales funnel.
But the pricing is pretty high compared to the tools they will provide.
If you want high quality professional tools for high price then Cilckfunnel is the right choice for you.
But if you want many tools for low budget then you must go for Builderall.
Systeme.io
Just like Builderall Systeme.io is an all-in-one packed of many digital marketing tools and web services tools which help you to create grow and run your online business.
The only difference is of pricing. The startup plan of Systeme.io starts from $27 where the basic plan of Builderall is $19.90.
So business with tight budget won't be able to go for Systeme.io when they are just starting and have very low budget.
Kartra
Kartra is a similar builder whose main focus is on automated email campaigns, pages and sales funnels.
It is a professional and high quality tool but with higher price.
This is for the established businesses that have a very large audience base and wish to promote their own products.
If you are just starting on your business then this is not the right choice for you as it is hard to learn and even harder to master compared to other digital marketing tools.
ClickFunnels
As the name suggest, it is a funnel focused high-converting sales funnels builder. It has a huge library of templates that you can use to create your sales funnel.
System.io
Just like Builderall Systeme.io is an all-in-one packed of many digital marketing tools and web services tools which help you to create grow and run your online business.
Kartra
Kartra is a similar builder whose main focus is on automated email campaigns, pages and sales funnels.It is a professional and high quality tool but with higher price.
Final Verdict
Builderall removes the pressure of purchasing several stand-alone products; it also ensures that you don't have to outsource anyone for graphical or designing work.
So it reduces a lot of time and effort which helps you to focus more on the business instead of these little things.
If your goal is to grow your business instead of hiring professionals to perfect it you must have Builderall as your friendly partner.
Hope you understand how important it is to have a al in one software, Now you have to decide whether you are going to spend all your hard work money on paying for different services or you will get this all in one software to take your business to the next level.
The future of your business is in your hand and this one decision can make a difference, this is why don't waste any more time and make a decision.
Everyone wants to get more affiliate sales, but they don't have enough knowledge to make this happen. In this blog we share some techniques and hacks which make more affiliate sales for you like pro affiliate marketers.
This is a proper guide to increase affiliate sales and get more money. These techniques are easy to implement and less time consuming. You can also implement these techniques in your existing articles and grow your affiliate earnings overnight.
I followed these techniques to grow my income from affiliate marketing from past few years. In this guide, I will help you to understand the secrets of getting more affiliate sales. Marketers would charge thousands to provide guides, but we are giving this information for free.
But first, let take a crash course on affiliate marketing for those who are new to it.
What Is Affiliate Marketing? A Refresher Course
Affiliate marketing is make suggestions about any company's product and through that you can earn a small commission, when consumer purchase products based on your recommendation.
Let me provide a proper example for my beginner friends -
Suppose you have a website dedicated to video games and you are getting decent amount of traffic on one of your blog post. So, At the last of that post, you provide a link of a product which is similar to the content now people can buy that product from your provided link. Its an affiliate link which means it tracks which users came directly from your site. Then every time when someone purchases the product from the affiliate link in your post, then company gives you commision.
And now imagine if you have 1 lakh page views per month, and 1 % of your readers typically buy the product from your site.
That will provide income for a single product.
Now imagine that if you have multiple affiliate links on your website, and you can imagine how much earning potential there is through affiliate marketing.
But now you also have some questions: " If it is simple then why everyone is not earning ?"
Answer is affiliate marketing isn't easy at first. but once you build a system that lets you earn thousands of dollars And that means you can literally earn money while you sleep. But getting the system up needs some work, but it also takes the right strategy. So let's turn our attention to a few best practices to create a successful affiliate marketing campaign.
Let's learn the technique of increasing affiliate sales.
5 Strategies To Get More Affiliate Sales
1. Use tables:
To get more clicks to your affiliate links (Table is easy way).
Here is an example of table :
The table helps readers to compare the products. You can add a table in WordPress easily because it has an in-built table feature.
You can play with the table feature of WordPress and find the design for you. If you don't like default table feature of WordPress, you can use  WordPress plugins.
Use this amazing AAWP plugin to increase sales if you are doing amazon affiliating.
2. Use exit intent pop-up banners:
I have noticed that pop-up banners ads are best for increasing affiliate sales
                                                         Pop-up  Banner Ads
Now you have noticed, how this pop-up banners works and this type of ads also stands for interest and action. But if you don't know about exit-intent term, it means the pop-up which is shown when someone leave your site by clicking on the close button. This is the best way I have started and saw a great conversion and earning in 2020.
You need a plugin that offers exit intent pop-up term to use this feature. OptinMonster has the industry best exit-intent technology and it is also very accurate. This website starts at $29/month which is very decent price because they are the most powerful conversion optimization toolkit in the world.
By applying exit-intent campaign, it will always works because the visitor has already shown interest in your website's content. And after reading content from site when visitor leave the page, they will get a pop window of your affiliate product. And this is the best and good to get good income from afiliate marketing. You can increase your affiliate sales by 30% with this one strategy.
Few tricks (OptinMonster) :
To design your banner, apply the AIDA framework.
You can create 2/3  banner and test them on Optinmonster.
Targeting to show the banner on pages, use page-level.
3. Hunt for new offers:
New bloggers not only copy the content but also offers which existing bloggers provides. I know in starting everyone copy the famous bloggers and copy there ideas too and it is compulsory also but need some smartness on it.
You have to find new offers to promote and also introduce new tools, deals. By browsing your existing affiliate networks this could be achieved.
For example, In ShareASale website you can check any products "rank" to find which products are good to promote. And if any products has higher rank it means that products already making great sales and it also has possibilities that your existing viewer may buy as well.
Similarly, other affiliate networks also have such list which will help you to discover amazing affiliate offers.
4. Create Keyword-list based on Affiliate Keywords:
You have to do proper Keyword research, and also focus on informational, commercial, transactional keywords.
Look for these kinds of keywords:
Compare
Best

Cheap

Improve
Alternatives
Promo
Keywords give initial boost to give you more sales.
5. Base your actions on Conversion
In affiliate marketing, you have to upgrade consistently every day. You will have to convert your clicks to successful conversion.
For example, If your website have 1k visitors a day and only 10 people click on your affiliate link of product, then you'll have to think about your marketing strategies. Now time to think from visitors point of view.
You have to convince your visitors click a link of product, I don't mean that tell them to click on your affiliate link but i mean convince them so that they himself click on link of products.
You have to find out what is the reason that visitors not want to buy the products and after finding hindrances, try to remove them. Basically you have to choose those hot product which people want to buy instantly and go for those products which are trending. You can follow these tips or basic steps which will really help you in affiliate sales.
How to Succeed at Affiliate Marketing
If you're running a blog which is getting good number of traffic, that means you can earn good income by affiliate marketing. And not only good income but you can do full time job also because there's lots of money to be made.
The Power Of Affiliate Marketing 
80% of marketers leverage the use of affiliate marketing.
Affiliate Programs generate 15%-30% of all sales for advertisers.
15% of the total DMA ( DIGITAL MARKETING ADVERTISING) revenue is attributed to affiliate marketing.
Jason Stone (Affiliate marketer) made $7 million in a single year by affiliate marketing revenue.
After reading this many people thinks that affiliate marketing is a free money.
Yes it can be,  if you go with right way but it is not that much easy, approx 50% of affiliate marketers make $20,000 or less in a year . But if you are dedicated to your work you'll feel  that success in affiliate marketing isn't complicated.
Now these are basic and best practices to learn how to increase affiliate sales:
       1. Choose your affiliate links according to content
If you've a website, that means you firstly decided your niche example- our website niche is affiliate marketing. And in your website your blog readers comes to your content because they like your content and it will help them or give them knowledge.
So now you have to make sure your affiliate links match with your website like if you have a shoes website or blog then your audience definitely click on on your affiliate links if you're promoting shoes but if you're promoting books so that means you never get best results, your  product affiliate link come off as a sneaky "money grab."
      2. Use multiple affiliate links 
Some bloggers promote only one kind of product that's not a good strategy because every product can face a downward slope so at that time you will not get income. But if affiliate marketers promote 1-10 links that will always good for affiliate marketers because then there is a less probability of not getting income. and if your one product has a bad month, your other affiliate links will make money for you.
    3. Add affiliate links to different platforms
If you are new in this field then i think you don't have knowledge that we can also your other platforms for affiliate links. First you should know that the most popular platform is blogs or websites for promoting affiliate links.but, it is not the only one  platforms where you can share affiliate links. There are many other platforms where you can share affiliate link and earn a good amount of income like in youtube you can share affiliate link in descriptions section of video and earn .
Social media is also a good platform for promotion of affiliate links or Affiliate email marketing campaign is the best way to promote affiliate links because it directly sent to public on their email id and almost every person check mails daily and it increase the affiliate sales. In other words, I want to say that blog posts or websites are not only one platforms of promotion. Any type of content which engages the audience you can add affiliate links there and it will increase your affiliate sales.
   4. Target Your Affiliate Links to the Right Audience
Affiliate links can give you good income but main thing is your link should be reach to the right audience. Yes you have an affiliate product but it is nothing if you are not getting click and not only clicks but conversions matters most. Just because of affiliate product link you can't shout about it. Your product links should be divided into your audience according to their preference.
How can you do that?
By knowing about your audience's behavior, by creating segmentation lists, and at last applying your affiliate links only where promotion make sense not in any part of your blog post.
5. Don't Sacrifice Content and Value for Affiliates
This is first rule that you have to give good content in blogging. You should never do blogging for promoting an affiliate link, blogging is totally depends on content and if you only focus on affiliate marketing then you will never get good result because visitors of your website comes only for your valuable content and if you will focus on promotion then you can loss your readers.
So your primary focus should be on your content and affiliate marketing is secondary. Your goal should be to teach, not to sell.
If you have loyal audience then they will tell you your errors like if you focus on product promotion over your content quality then definitely anyone tell you by commenting on your posts.
So always give priority to your content and you will 100% earn good income, if your content is too strong.
Please let me know your strategies which you implemented to increase your affiliate sales. If you use any other tricks on your website to increase your sales then please comment down that can be helpful for me and I will also share with my audience too.
Affiliate marketing is the best way to generate passive income. Most Pro bloggers preferred this monetization method as main.
But most of the new bloggers are not able to generate sales or get very few sales on their blog.
This post is the solution to their problem.
If you follow all the tips given in this post, then your sales will definitely increase.
Before starting, here are some basic information about affiliate marketing.
What is Affiliate Marketing?
If you have already researched on how to earn money from blogs, then you definitely know about the advertisement.
You do not have to do much to earn money from advertising networks such as Google Adsense. You just have to put a code on your website and your blog ads will start coming. With the help of these ads, you can earn money.
A lot of people get the question that 'If we are making money from Adsense, then we should do affiliate marketing?'
The answer is yes.
In affiliate marketing, you have to promote the products of another company and whenever someone buys the product from your affiliate link, you will get a commission.
If you want to earn good money with the help of blogging, then you cannot just rely on ads. Along with affiliate marketing, you also have to provide your own products, services, so that your earnings will increase even more.
Let's dive in.
Actionable Tips to Boost Sales and Income
Here are some tips that help you to get more sales.
1. Know your Audience
The first thing you need to do is to identify your audience. If you have identified your audience, then you can recommend even better products for them.
Try to solve the problem of your audience with your products. You have to identify the pain points of your audience.
To know about your audience take the help of social media like Facebook groups, content, and keywords.
Analyze your website to find where people are engaging more and why. After this try to solve their problems this will surely increase your affiliate sales.
2. Improve Website Speed
Make sure your website loads very quickly. The loading time of the website matters in conversion rate, SEO, and ranking.
If your website loads quickly then this will improve search engine ranking and traffic.
So that more organic traffic will come to your website and the highest conversion is from organic traffic compared to other traffic sources.
If you use wordpress to manage your website then it is very easy to improve the loading time.
3. Choose Right Affiliate Network 
It is very important to choose the right affiliate networks.
If you like the products then it is very easy for you to write great content to promote that product.
Before the selection of products think about your audience. If you are promoting the wrong product then you will fail to get sales.
Here are some of the best and popular affiliate networks to promote great products.
If you are unable to find your desired product then search for 'product name affiliate program'.
With this, you can find the affiliate program of that product and join it.
4. Write a Review Articles
Write a review article for all the products you are promoting. Most bloggers used this method to boost sales.
But for that, first, you have to know how to write a great review, by reading which the user will buy that product.
It is very easy that you have to solve the problem of your audience. You have to tell 'how this product can solve your problems very easily.
Tell the user all the information about that product and try to focus on usability, price, and features.
5. Use Pop-ups
If pop-ups are used properly, it can boost your affiliate sales and lead generation. This is one of the best methods to increase the visibility of CTA.
This will also be a good way to increase the conversation rate. Exit-intent pop-ups are best to promote any offer or products. When users are about to leave your website this pop-up appears.
Another is scroll pop-ups when users scroll at a certain point this pop-up will appear.
6. Use Email Marketing
This is my favorite and one of the most effective and easy ways to generate leads and sales.
Every blogger uses email marketing to boost their income and sales. Because the conversion rate of email is good.
The open rate is 30% which is very good. There are many automation tools available to make this marketing work super easy.
Use welcome email automation for your subscriber and include some article links and social channel links in it. This will increase followers on your social media and increase sales.
Some of the best tools are:
Sendinblue
ActiveCampaign
Convertkit
MailChimp
Aweber
If you are not using email marketing then you are missing good quality traffic and audience. This quality audience you will get with a single click by email. But you need to build it so, without wasting more time, start email marketing as soon as possible.
7. Create a Sense of Urgency
This is best to instantly get more sales. With this simple trick, you can convince your audience easily.
Many companies run camping like a limited-time deal or special discount to get more orders.
With urgency also try to give a special discount to your audience.
Discount + urgency + exclusivity
Use this simple formula to improve your conversion rate. Believe if you are using this method no will stop you to generate sales.
You can easily create a sense of urgency by adding a timer to your landing page. There are many plugins available to add a timer.
Also, you can add an attractive coupon by the use of plugins.
8. Focus on your CTAs 
You've most likely perused various aides when you made your first CTA or source of inspiration.
Be activity arranged - If you want the user to cause a buy, to be open and embed the buy button. The equivalent applies on the off chance that you want them to download something, buy or opt for your mailing list, etc.
Urgency - Just like when offering limits, try to give potential users a desire to move quickly with your CTA. Start with phrases like "start your free trial today" just as "BUY NOW" and etc.
Get colors — When making CTA catches, it's basic that you pick a color that stands out well from the foundation. For instance, if blue is the main color on your page, try an orange or yellow CTA button.
Compose enticing supporting content - A CTA with no supporting content is simply a visual mess. On the off chance that you want to propel your crowd to make the following stride, compactly depict the advantages to them.
9. Provide Freebies
In starting try to offer some valuable freebies. This is a great way to generate leads and sales.
Create valuable products such as ebooks. Add your affiliate links in this ebook and focus on providing value and believe me this will surely increase your sales.
With this, you build trust with your audience. Many bloggers use this strategy to generate leads,
Conclusion
I hope this article helps you. Now you know nine amazing ways to get more sales. By following this article you will surely get more sales.
Want to say in one thing that you have to be patient, no work is done in a day. You have to wait for some time, your sales will increase with time.
Maintain consistency and be patient.
If you found this article helpful then please share it on your social media.
Sharing is caring....
Email marketing is the best form of marketing where you get the most return in comparison to your investment.
But the thing is we are not active all the time, so it's impossible to reply to all the subscribers joining your email list immediately all the time.
This is why you need email autoresponder software.
An Email responder's responsibility is to send a thank you or welcome message as soon as they join the list and send them values from time to time without fail.
So you can understand how important an email autoresponder is for Affiliate Marketers.
Making one mistake to choose the wrong service can be of a hell lot of problems for you.
This is why in this article we are going to guide you to make a decision about which service to choose and which one you should avoid
An autoresponder are a set of emails which are sending automatically when they are triggered by the rules you set.
Most of the time the trigger is set when somebody subscribe to your email list and then the process of sending emails automatically start.
You can set your own rules and decide at what interval email would be send and depending upon the software you choose for Email Autoresponder the more customization you can do to your emails.
How autoresponder Works?
Why you should use an autoresponder?
"
As the popular saying goes "the money is in the list"
If you keep your list happy then they will do the same. If you have an email list then you will have to provide them value and offers from time to time. If you don't do so then they won't hesitate to unsubscribe you.
This is why you should have a series of mails ready which will be automated when someone subscribes to your email list.
And if you are an affiliate marketer then a pre-planned funnel is your best friend. And you should know the benefits of using autoresponder which I have mentioned below.
Benefits of Using an Autoresponder for Affiliate Marketing
There are countless benefits of using an autoresponder it will ease your affiliate marketing efforts and save you a lot of time. Here are the few benefits of Using an Autoresponder.
It helps you to build a relationship
Building a strong relationship with your customer is very important otherwise they will leave. The best way to build a good relationship with your subscribers is to provide them the value for which they have subscribed to your list.
Provides analytics to measure results
Analytics says a lot about the type of subscriber you have on your list. How many of them open your emails, how many of them click on the links, whether they are delivered or not, and much more analytics.Enter your text here...
The work done by these tools efficiently can't be done by a person. Also, the cost of managing these automation tools is very less compared to the salary of the person you will hire for that work.
You won't have to review the employees' performance which would have taken you a lot of time.
What's makes autoresponder affiliate marketing friendly?
There are many email autoresponder services available in the market that promises to do the same work for you.
But after using the service of many email autoresponder we come to the conclusion that all of them are not affiliate friendly.
This means that they don't like you sending emails with your affiliate links on them and may ban your account for doing so.
And there are many things you should keep in mind when you select an email autoresponder for your reputed company;
Some of those points are mentioned below which you should take into consideration when you choose an email autoresponder.
Many email autoresponder services like MailChimp, ActiveCampaign, MailerLite are not so good for doing affiliate marketing as they are very against affiliate links and they are likely to suspend your account if they see something wrong.
This is the most important thing for email marketing. You should always keep an eye on the delivery rate and where they are delivered.
If they are delivered to the spam folder or the promotional tab then your subscribers are less likely to open them. In short less delivery rate, less commission you get.
When it comes to deliverability rate GetResponse is on the top of the list, they have a deliverability rate of 99% which is the best rate compared to others.
If you go for a cheap autoresponder with amazing features but you don't understand how to use them or they are very complicated then there is no point sticking with it.
You should always use their trial period before going into them completely.
Tips for choosing best Autoresponder 
Check whether it has all features you need
In email marketing, an autoresponder is not the only feature you should look for. All autoresponder provides the same features but they have a unique feature that makes them stand out from others.
Use a free trial if available
Before you pay make sure the service provider you are paying for meets your need.
Taking advantage of the trial period is the best way to know how an autoresponder works, what its features are, and where they lack.
First, you should try multiple autoresponders then it will be better for you to decide which one you should go for.
Easy-to-understand user interface
As I already mentioned that if you don't understand then it is worthless to pay for it. This is why you should use it first in the trial period and check whether you are comfortable using it or not.
fit your budget
Autoresponder costs a lot but they provide value for money. But you should consider whether it fits your budget or not.
If you pay more than you are earning then you will be at loss.
Keeping in mind the above points here are the 5 Best Autoresponders
List of best 5 autoresponders you must use for affiliate marketing
1. ConvertKit
2. GetResponse
3. Aweber
4. Drip
5. SendLane
ConvertKit (our best recommendation)
ConvertKit is one of the most dominant email marketing software out of all the autoresponder available in the market.
ConvertKit has developed its autoresponder keeping in mind the content creators which includes bloggers and podcasters.
Convertkit used to be way down the list but with recent changes and amazing features, they boosted their customer service and became the top email marketing software and also our top pick.
Guess what?
ConvertKit has started offering a free plan!
Yes, now they offer a free plan but it is not displayed publically. On this plan, you will get 100 subscribers to test this platform before paying for it.
It is not a free trial because free trill is for few days but this free plan is for a lifetime (till you reach 100 subscribers)
This is the best way to test this platform very closely and start building your list fast.
Pricing of ConvertKit:
| Product Number of Subscribers | Monthly Pricing ($/Month) | Monthly Pricing($/Month) |
| --- | --- | --- |
| 0-1K Subscribers | $29 | $25 |
| 1K-3K Subscribers | $49 | $41 |
| 3K-5K Subscribers | $79 | $66 |
| Over 5K Subscribers | Starts at $99 | Starts at $83 |
[joomdev-wpc-pros-cons disable_title="no" wpc_style="wppc-view1" title_tag="H3" title="Pros and Cons of ConvertKit" pros_title="Pros" cons_title="Cons" button_text="Get it now" disable_button="yes" button_link="" button_link_target="_SELF" button_rel_attr="dofollow" verdict_text=""][joomdev-wpc-pros]
Easy to learn and use
Easy to integrate with WordPress
Live chat and email support
A landing page builder is also available
Easy-to-read format of Analytical reporting
Reliable customer support is available.
[/joomdev-wpc-pros][joomdev-wpc-cons]
Limited A/B testing functionality
Lack of template customization available
Forms can't be customized as compared to other software.
They don't offer advanced features as other providers.
[/joomdev-wpc-cons][/joomdev-wpc-pros-cons]
GetResponse is one of the best email autoresponder software and it is the world's easiest email marketing software to use with tons of professional features.
They integrate well with top affiliate platforms like JVzoo and Warrior Forum.
You can also integrate it with 100's of different services which includes Facebook, YouTube, Google Analytics and many more.
GetResponse is best because it provides a spam-free solution and its deliverability rate is over 99%, which is the highest deliverability rate compared to other email autoresponders in the market.
Best features of GetResponse include:
Landing pages designing
Automation
Hosting Webinars
CRM
Sign up forms
A/B testing
AutoFunnel
Pricing of GetResponse
[joomdev-wpc-pros-cons disable_title="no" wpc_style="wppc-view1" title_tag="H3" title="Pros and Cons of GetResponse" pros_title="Pros" cons_title="Cons" button_text="Get it now" disable_button="yes" button_link="" button_link_target="_SELF" button_rel_attr="dofollow" verdict_text=""][joomdev-wpc-pros]
1 month of free trial and credit card details is not necessary.
Best support to their customers
Easy-to-use tracking tool with Google Analytics integration.
Landing page creator
'Autofunnel' feature for centralized management of eCommerce.
Provides huge discounts compared to its competitors.
Excellent marketing automation functionality
[/joomdev-wpc-pros][joomdev-wpc-cons]
Email opt box has no pop-up setting, this can be frustrating
A drag-and-drop interface is not up to the mark.
There's a hard limit of 500 webinar attendees.
There's no 2-factor authentication at login
Phone support is no longer provided.
No refunds on annual plans upon cancellation.
Landing pages are not free.
[/joomdev-wpc-cons][/joomdev-wpc-pros-cons]
Aweber Company is the first company to provide email autoresponder service to its customers. This means that they know the market better than the others.
Being the oldest they have been improving themselves continuously over the time.
The best part is they are also affiliate friendly so there is no chance of your account getting banned.
Aweber has a drag and drops feature which helps you to create follow-up campaigns for your subscribers. But the problem is that you can't create a landing page with it.
There are so many features Aweber offers that helps you a lot to grow your email list and build a better connection with your subscribers.
List of features Aweber offers:
Templates
Drag and drop editor
Automation flow using tags
Sign up forms
Easy to implement tracking code
Segmentation
Mobile apps
The best thing about Aweber is that an entirely free version is available. On the free version, you will be able to use most of the features of Aweber.
This is available till your mailing list has less than 500 subscribers. When your list crosses 500 subscribers you will have to opt for the paid plans.
Pricing of Aweber
[joomdev-wpc-pros-cons disable_title="no" wpc_style="wppc-view1" title_tag="H3" title="Pros and Cons of Aweber" pros_title="Pros" cons_title="Cons" button_text="Get it now" disable_button="yes" button_link="" button_link_target="_SELF" button_rel_attr="dofollow" verdict_text=""][joomdev-wpc-pros]
A 1-month free trial is available.
They have an easy-to-use interface.
Wide range of templates to customize your email and website and make it look beautiful
Fantastic customer support.
Affordable pricing for low budget marketers.
File format Like CSV, TXT, XLS, XLSX, is supported
There is a choice between a single and double opt-in to avoid spam
Responsive Email templates
A wide selection of analytical reports.
[/joomdev-wpc-pros][joomdev-wpc-cons]
Some templates are outdated.
Cheaper options with more features are available in the marketing automation department.
Multiple segments can't include or exclude at once when sending an email or newsletter.
Multiple segments cannot be included or removed when sending an email.
Where every automation software has a free trial plan AWeber does not have any.
There are restrictions to use few keywords on the emails otherwise account can get banned.
[/joomdev-wpc-cons][/joomdev-wpc-pros-cons]
The second last on this list is Drip which is popularly known for its best customer service.
But if you are an absolute beginner in email autoresponder then I won't suggest you go for Drip as it is very advanced automation software and it will get messy for you.
If you have experience then it will work best for you as they are very affiliate friendly, and their main focus is on being a top email autoresponder for eCommerce.
The best thing about drip is they offer a two-week free trial on which you can test Drip and check whether it fits your need or not.
But after the trial period ends they will charge $29 per month for 550 to 2000 subscribers.
How to run an email campaign in 10 steps with Drip
The success of any business's email campaign depends on its content. We are able to break this down into detailed steps and they are as follows:
Build trust and credibility with your subscriber before you make affiliate pitch
Research about your audience and who they are
Find out the need of your subscribers
Segment your visitors into categories
Create your email marketing funnels based on factors like behavior, action, and triggers
Create email content that helps your audience and provides values
Edit your email content regularly to make it perfect
Add call-to-actions at the end of every mail (CTAs)
Test all your campaign and keep an eye on the analytics
Finally, launch your campaign
What Makes Drip Unique?
Event Tracking
Visual Workflows
Custom Fields
[joomdev-wpc-pros-cons disable_title="no" wpc_style="wppc-view1" title_tag="H3" title="Pros and Cons of Drip" pros_title="Pros" cons_title="Cons" button_text="Get it now" disable_button="yes" button_link="" button_link_target="_SELF" button_rel_attr="dofollow" verdict_text=""][joomdev-wpc-pros]
Fantastic customer service
an affordable solution that provides great advanced autoresponder
A tag-based structure
Complex events and tracking
Powerful visual automation builder
Automatic resend to unopened announcements
Integration with Zapier
Migration is free
[/joomdev-wpc-pros][joomdev-wpc-cons]
Not a good choice for beginners
Requires time and commitment for understanding properly
Restricted split-testing ability
Inadequate form builder
Limited template library
Not the cheapest email autoresponder service
Not for the more casual online marketer
[/joomdev-wpc-cons][/joomdev-wpc-pros-cons]
SendLane is best for eCommerce merchants. If you are into B2B or B2C industry then SendLane will be the best choice for you.
With the help of intelligence-driven and power of behavior-based email autoresponder service, you can convert your online shopper into your loyal customers.
SendLane has many competitors but to make it easy I will compare 2 close competitors Aweber and GetResponse.
| | | | |
| --- | --- | --- | --- |
| Number of Contacts | Sendlane price per month | Aweber price per month | GetResponse price per month ("Pro" plan) |
| 1,000 | $25 | N/A | N/A |
| 2,500 | $49 | $29 | N/A |
| 5,000 | $89 | $49 | $49 |
| 10,000 | $139 | $69 | $75 |
| 25,000 | $219 | $149 | $165 |
| 50,000 | $349 | N/A | $280 |
| 75,000 | $489 | N/A | N/A |
| 100,000 | $599 | N/A | $490 |
[joomdev-wpc-pros-cons disable_title="no" wpc_style="wppc-view1" title_tag="H3" title="Pros and Cons of Drip" pros_title="Pros" cons_title="Cons" button_text="Get it now" disable_button="yes" button_link="" button_link_target="_SELF" button_rel_attr="dofollow" verdict_text=""][joomdev-wpc-pros]
Advanced workflows automation and segmentation
Great support documentation
Very easy to use a landing page and email editors
Email retargeting and ROI tracking
Affiliate Marketing Friendly
[/joomdev-wpc-pros][joomdev-wpc-cons]
No Free Plan (Only 14-day trial)
Newer to market
Instant migration process is not available
Lack integrations
[/joomdev-wpc-cons][/joomdev-wpc-pros-cons]
Final Verdict
At the end your choice depends on your needs. Everyone's needs vary so never pay heads others choice as their needs may be different from yours.
If you want to play safe then it's better to start with ConvertKit's free plan of 100 subscribers and then try others one by one.
And then make a decision which one you liked the most and which one is providing you value for money.
What are your thoughts on the best autoresponder for affiliate marketing? Let me know in the comments.